Cheryl Hines born September 21, 1965 is an American actress and television director, best known for her role as Larry David's wife Cheryl on HBO's Curb Your Enthusiasm. In 2009 she made her directorial debut at the Tribeca Film Festival with Serious Moonlight.
Contents
* 1 Early life
* 2 Career
* 3 Personal life
* 4 Filmography
* 5 References
* 6 External links
Early life
Hines was born in Miami Beach, Florida, the daughter of Rosemary Graham Harbolt and James Hines, whom she has described as "sort of a redneck." Part of the family came from Frostproof, Florida; Hines grew up in Tallahassee, Florida, where she was a member of the Young Actors Theatre throughout high school. Hines also attended Lively Technical Center and Tallahassee Community College, in Tallahassee.
Hines attended both West Virginia University and Florida State University, before graduating from the University of Central Florida.
Career
Before making her break in Hollywood, Hines worked as a waitress, television reporter and telephone operator, as well as a personal assistant to Rob Reiner when she moved to Los Angeles to pursue acting. Though Reiner did not play a critical role in her career, he would watch her shows when she began acting.[citation needed] Hines began her acting career by doing improvisational comedy at The Groundlings Theater. Among the people she studied with was Lisa Kudrow. She also learned to write comedy sketches, which served her well when working on Curb Your Enthusiasm, on HBO, as Larry David's fictional wife, Cheryl. The show is written as retroscripting, in which the plot outlines are generally and loosely drawn and the individual actors improvise to create the dialogue.
"When the show first came out, people from Tallahassee thought, 'Well, maybe Cheryl got married,'" she recalls of the show's initial reception. "Sometimes, I do feel like I live two lives."
In July 2006, Hines received an Emmy nomination for Outstanding Supporting Actress in a Comedy Series for her work on Curb Your Enthusiasm.
In films, she was one of the stars of RV opposite Robin Williams, Waitress with Keri Russell, and the 2008 mockumentary comedy The Grand, a spoof of the World Series of Poker.
Her 2009 directorial debut Serious Moonlight stars Meg Ryan with a script by the late Adrienne Shelly, Hines' co-star in Waitress.
During the 2009-2010 season of Brothers and Sisters, she guest-starred as Kitty Walker McCallister's campaign manager, Buffy.
It was announced in July 2010 that Hines would be joining the cast of the new Nickelodeon film based on their series The Fairly Oddparents, A Fairly Odd Movie: Grow Up Timmy Turner!. She will serve as the voice of Wanda one of the main character's (Timmy) godmother.
Hines serves as the executive producer for the 2010 reality series School Pride, which follows the renovation of a different school each week.
Personal life
Hines married Paul Young, founder of the management firm Principato-Young, on December 30, 2002. Their daughter, Catherine Rose, was born on March 8, 2004. Cheryl serves on the Board of Trustees of United Cerebral Palsy.
On July 20, 2010, Hines and Young filed papers for their divorce after nearly eight years of marriage.
Filmography
Hines and Meg Ryan at the premiere of Serious Moonlight, Hines's directorial debut
Television
Year Title Role Notes
1997 Unsolved Mysteries Nurse Episode 9.18
1998 The Wayans Bros. Helen 1 episode "Six Degrees of Marlon"
1998–1999 Suddenly Susan Debbie 2 episodes; "The Cheerleaders", "Poetry in Notion"
1999 Larry David: Curb Your Enthusiasm Cheryl David HBO special
2000 Friends Woman no. 2 1 episode "The One with Rachel's Sister ". Uncredited
2000–present Curb Your Enthusiasm Cheryl David Series regular, 58 episodes
2002 So Little Time 1 episode "The Job"
Everybody Loves Raymond Spencer's mother 1 episode "Annoying Kid"
2003 Reno 911! Lady at Trailer Park 1 episode "Terrorist Training: Part 1"
Double Bill Rose Goodman TV movie
Wanda at Large Dr. Linda 1 episode "Did Wanda Say a Four Letter Word?"
2004–2005 Father of the Pride Kate Animated television series. 13 episodes
2006 Scrubs Paige Cox 1 episode "My New God"
2007 Jack's Big Music Show Sudsy 1 episode "Mel's Bath Day"
2009 Hannah Montana Catherine York 1 episode
In the Motherhood Jane 6 episodes
Labor Pains Lisa TV movie
2010 Brothers And Sisters Buffy Series guest star
2010 The Super Hero Squad Show Stardust 1 episode "Last Exit Before Doomsday!"
2011 A Fairly Odd Movie: Grow Up, Timmy Turner! Wanda TV movie
a onblur="try {parent.deselectBloggerImageGracefully();} catch(e) {}" href="http://a123.g.akamai.net/f/123/12465/1d/media.canada.com/gallery/dose_tv_emmydress/060827_cheryle.jpg">
cheryl hines
cheryl hines
cheryl hines
cheryl hines
cheryl hines
cheryl hines
cheryl hines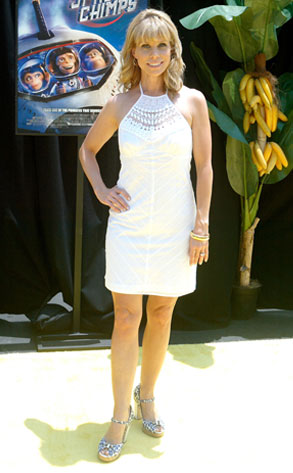 cheryl hines
cheryl hines
cheryl hines
cheryl hines
cheryl hines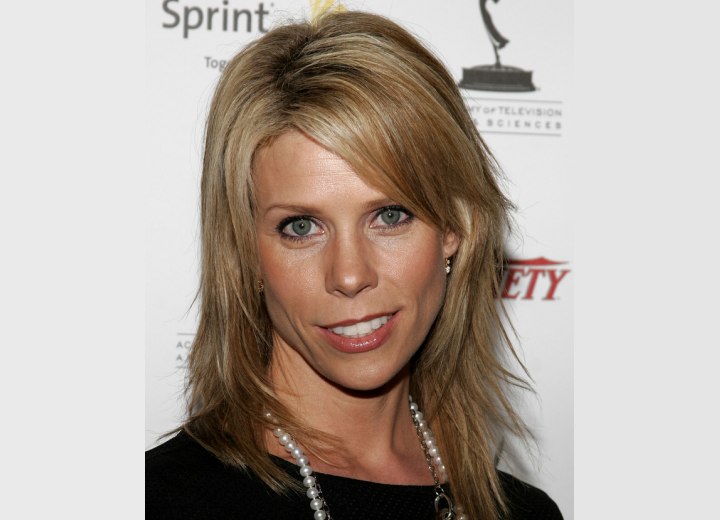 cheryl hines
cheryl hines
cheryl hines
cheryl hines
cheryl hines
cheryl hines
cheryl hines