Keri Lynn Russell born March 23, 1976 is an American actress and dancer. After appearing in a number of made-for-television films and series during the mid-1990s, she came to fame for portraying the title role of Felicity Porter on the series Felicity, which ran from 1998 to 2002, and for which she won a Golden Globe Award. Russell has since appeared in several films, including We Were Soldiers, The Upside of Anger, Mad About Mambo, Wonder Woman, Mission: Impossible III, Waitress, August Rush, Bedtime Stories, and Extraordinary Measures.
Contents
1 Early life
2 Career
2.1 1991–2002
2.2 2003–present
3 Personal life
4 Filmography
5 References
6 External links
Early life
Russell was born in Fountain Valley, California, the daughter of Stephanie (née Stephens), a homemaker, and David Russell, a Nissan Motors executive. She has an older brother, Todd, and a younger sister, Julie. Russell grew up in Coppell, Texas, Mesa, Arizona, and Highlands Ranch, Colorado, moving frequently because of her father's employment. Though she is best known for her acting, she started out at Starstruck dance studio in a suburb of Denver and it was her dancing, not her acting, that earned her a spot on the Mickey Mouse Club.[citation needed]
Career
1991–2002
Russell first appeared on television as a cast member of the All-New Mickey Mouse Club variety show on the Disney Channel.She was on the show from 1991 to 1993 and co-starred with future pop stars Chasen Hampton, Christina Aguilera, Britney Spears, JC Chasez, Justin Timberlake, and Ryan Gosling.
In 1992, she appeared in Honey, I Blew Up the Kid alongside Rick Moranis and in 1993, had a role on the sitcom Boy Meets World as Mr. Feeny's niece. Keri had an appearance on Married with Children in a 1995 episode.[citation needed] Russell subsequently starred in several film and television roles, including the 1996 made-for-television film The Babysitter's Seduction.[citation needed] She also had a role on the short-lived soap opera series Malibu Shores the same year. In 1994, she appeared in Bon Jovi's music video "Always" with Jack Noseworthy.[citation needed] In 1997, she appeared in two episodes of Roar alongside Heath Ledger.[citation needed]
From 1998 to 2002, Russell starred as the title character on the successful WB Network series Felicity; she won a Golden Globe for the role in 1999. Russell's long and curly hair was one of her character's defining characteristics, and a drastic hairstyle change at the beginning of the show's second season was considered to be the cause of a significant drop in the show's television ratings. During the show's run, Russell appeared in the films Eight Days a Week, The Curve, and Mad About Mambo, all of which received only limited releases in North America. Her next role was in the film We Were Soldiers, playing the wife of an American serviceman. The film was released in March 2002, two months before the end of Felicity's run.
keri russell
keri russell
keri russell
keri russell
keri russell
keri russell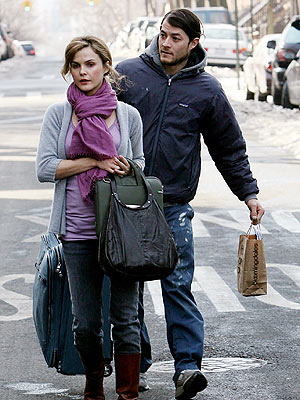 keri russell
keri russell
keri russell
keri russell
keri russell
keri russell
keri russell
keri russell
keri russell
keri russell
keri russell
keri russell
keri russell