Tania Raymonde born March 22, 1988 is an American actress. Her first major acting role was in the TV series Malcolm in the Middle in which she played the recurring character of Cynthia Sanders between 2000-2003. She is known for her role as Alex in ABC's Lost.
Contents
* 1 Life and career
* 2 Filmography
* 3 References
* 4 External links
Life and career
Raymonde was born in Los Angeles, California. Her biggest role to date is her recurring role on the television drama Lost, where she played Alex Rousseau.
In 2002 she starred in the film Children on Their Birthdays and in 2003 she played Lauren O'Keefe in the sitcom The O'Keefes. Over the years she has appeared on several TV shows including Providence, The Brothers Garcia, The Nightmare Room, That's So Raven, The Guardian, Medium, Malcolm in the Middle, and NCIS.
She also appeared in the films The Garage (2006), The Other Side of the Tracks (2008), Japan (2008), Chasing 3000 (2008), and Elsewhere (2009). She also guest-starred in one episode of The Cleaner, and in one episode of CSI: NY. She has a recurring role as a lab technician on season 6 of Cold Case.
In 2006, she wrote, edited and directed the short film Cell Division. The film has won one of the three certificates of merit awards at The Fort Lauderdale International Film Festival.
She also appeared in a Maroon 5 music video for the song "Won't Go Home Without You", in 2007 and a 2009 Cursive music video for the song "I Couldn't Love You".
She dated actor Jeff Goldblum, with whom she starred in the 2009 season finale (episode 171) of Law and Order: Criminal Intent as the daughter of a terrorist from the former Baader-Meinhof gang.
Filmography
Film
Year Film Role Notes
2002 Children on Their Birthdays Lily Jane Bobbit
2006 The Garage Bonnie Jean/B.J.
2008 Japan Mae
The Other Side of the Tracks Amelia
Chasing 3000 Kelly
Foreign Exchange Anita Duarte
2009 GoodSam and Max Sam Short film
Elsewhere Jillian
The Immaculate Conception of Little Dizzle Ethyl
Wild Cherry Helen McNicol
Still Waiting... Amber
2010 Trophy Kids Tiffany post-production
2011 Blue Like Jazz Lauryn
TBA Pigman Road Unknown In Development
Television
Year Series Role Notes
2000 Providence Alice/Young Syd Episode: "Syd in Wonderland"
Starring as Tania Raymonde Katz
The Brothers Garcia Nicole Episode: "No hablo Espanol"
Malcolm in the Middle Cynthia 5 episodes; 2001–2002
2001 The Nightmare Room Beth Episode: "Scareful What You Wish For"
2003 That's So Raven Carly Episode: "Saving Psychic Raven"
The O'Keefes Lauren O'Keefe Unknown episodes
The Guardian Petra Episode: "Big Coal"
2005 NCIS: Naval Criminal Investigative Service Anna Real Episode: "An Eye for an Eye"
2006 Medium Taylor Greene Episode: "S.O.S."
Lost Alex Rousseau 17 episodes; 2006–2010
2008 The Cleaner Nika Episode: "Five Little Words"
CSI: NY Laura Roman Episode: "The Cost of Living"
Cold Case Frankie Rafferty 8 episodes; 2008–2010
2009 Bones Lexi Episode: "Mayhem on a Cross"
Law & Order: Criminal Intent Birgit Kaspers Episode: "Revolution"
The Forgotten Sarah Poole Episode: "Mama Jane"
tania raymonde
tania raymonde
tania raymonde
tania raymonde
tania raymonde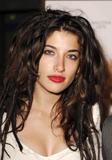 tania raymonde
tania raymonde
tania raymonde
tania raymonde
tania raymonde
tania raymonde
tania raymonde